"Ferrule"
Cal Fish and Kate Williams
@ Gina's on Ellery Community Garden

Ferrule - "a ring or cap, typically a metal one, which strengthens the end of a handle, stick, or tube and prevents it from splitting or wearing. -a metal band strengthening or forming a joint. "

Cal and Kate developed and shared a Sound Dance at Gina's on Ellery Community Garden and Washington Square Park in Fall 2021.
The pair made costumes together and developed an interactive piece inspired by the extremely heavy rains and flooding NYC had been experiencing.
Cal's drum machine and keyboard transmitted to a large circle of radios, interupting a religious live FM broadcast.
Kate swims through the air, and then the sound of rains and radio static erupt. 6 decorated ubrellas come out.
Quickly, cover the radios, cover the audience, Swim!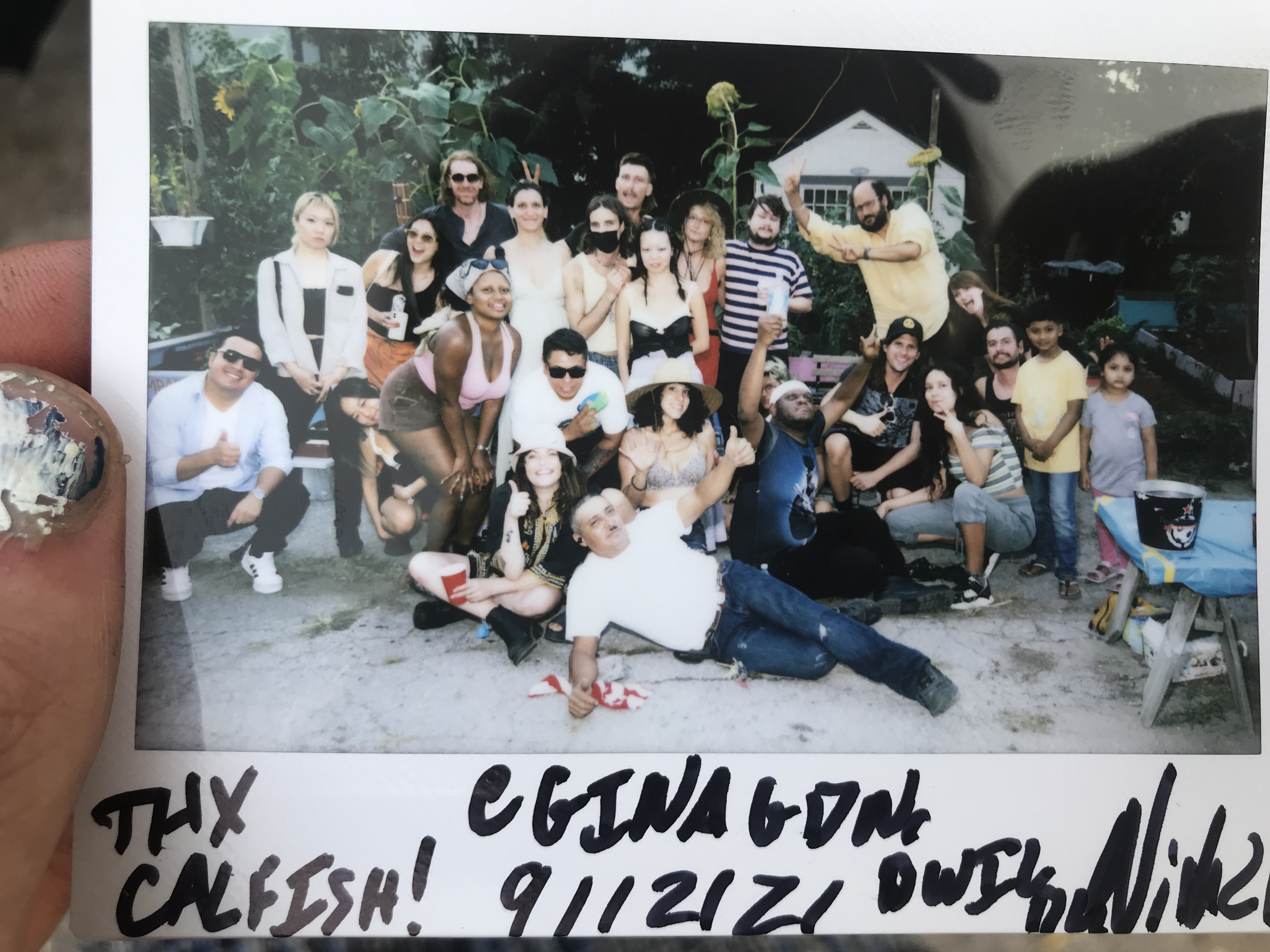 wordpress archive 2015-2018